Developing inclusive justice strategies in the states and regions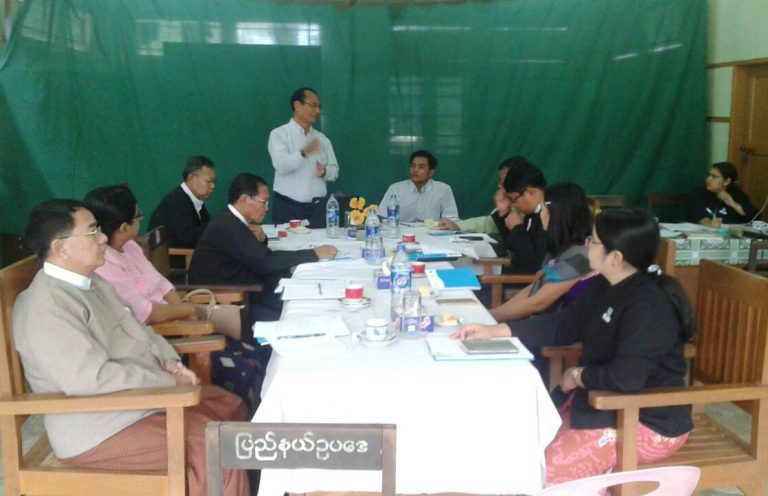 The Union level Coordination Body for Rule of Law Centres and Justice Sector Affairs (JSCB), chaired by the Union Attorney General, offers a much-needed window of opportunity in Myanmar as a platform for developing reform priorities and coordination between institutions from all branches of government, national justice stakeholders as well as international partners. It offers an important opportunity for the introduction and adoption of decentralised approaches to policy making in Myanmar, as the body includes representatives of a range of justice institutions, representatives of the legal profession and civil society.
In May 2017 the Coordination Body established similar bodies for each of the 14 states and regions, in recognition that localised concerns and solutions need to be reflected in the development of future justice policy. The bodies are mandated also to develop state/regional justice strategies and contribute to the development of a national strategy. These bodies will also be best placed to engage directly with the public, through receiving complaints and conducting consultations.
MyJustice is exploring how best it can support the coordination bodies in those states and regions where the programme has ongoing work, through technical support and fostering a connection with MyJustice local partner organisations. Several bodies have requested MyJustice assistance for technical, logistical and operational needs, such as designing public consultations and strategic planning, and information management support to collate and analyse the complaints they receive.
MyJustice is one of three members of the Advisory Group to the Union level Coordination Body, and collaborates closely with other key international and national organisations to support these coordination bodies in fulfilling their mandate. Evidence and voices from the community level will be essential to the development of inclusive and equitable justice policy, a principle that is at the heart of MyJustice's approach to engaging policymakers at both national and state/regional levels.