Introduction 
LannPya is a legal awareness and legal aids platform that helps you understand law and fundamental rights in Myanmar and helps improve your access to justice. The app provides technical information on the law and accessible information about your rights, updated where possible to include recent changes in the law. It helps you through common issues step by step and explains legal processes and terminology. 
Background 
LannPya App was developed back in November 2018 with an intention of promoting public understanding of the law and basic rights in Myanmar although it does not aim to provide legal advice and cannot substitute for a qualified lawyer. Since its debut, LannPya App has had an average of 60,000 users annually with its peak of 103,000 users in mid-2023.  
 
In 2022, the MyJustice Communications strategy focused on ensuring that LannPya remains a primary legal information and awareness tool with users returning to the App and Facebook page when new content is posted. To do so, MyJustice engaged in digital marketing, promoting, advertising, and posting related to updated content through platforms such as Meta (Facebook, Instagram, Messenger) and Google (Google Display Network, YouTube Instream ads., etc.) By the end of 2022, the LannPya App return users grew to 47,000 people, which is more than 50% of the total number of LannPya users (a total of 87,000 people). These statistics show that LannPya has been able to build a loyal audience base with users returning to view the updated content. Similarly, LannPya Facebook followers increased by 43.4%, compared to last year's figures. These prominent levels of engagement can largely be attributed to the creation of Facebook ads that promote areas of interest for users, mainly regarding labor laws and gender-based violence issues. For 2023, LannPya will continue updating its platforms with the latest content, legal updates, and other legal and rights awareness tools to leverage the people with crucial legal knowledge in which they can utilize effectively in their daily life.
Figure 1.1: LannPya App Userbase: Updated in June 2023 
LannPya has (2) primary audience: Lawyers and General Public. With Lawyer section, LannPya aims to provide relevant legal resources and information for lawyers, paralegals, and other legal professionals. With General Public section, LannPya provides legal information and assistance including case path, Know-Your-Rights materials, legal update feeds, legal resources, and tips for hiring a lawyer., etc. With these two main sections with tailored information designated for each specific audience type, LannPya maintained a steady userbase over the year.  
Social Media platforms   
To increase legal awareness and to support the technical platforms, LannPya established a Facebook page back in June 2018. Since its relaunch, LannPya created a series of social media content, including but not limited to, legal quizzes, legal knowledge sharing posts, legal updates and Know-Your-Rights posts focusing on a series of topic such as labor law, women-related law, child-related law, land law., etc. To this date, LannPya reached 33 million people, and engaged with 2.7 million via social media posts.  
Lann Pya has two streams of content: the first is targeted at the public, providing accessible information on laws, rights and legal process; while the second is focused on legal professionals, with more specialist content on laws and procedures. Both streams of content are featured in the Lann Pya Facebook content and in the app itself. Lann Pya publishes on average 8 posts per month, including information on a chosen monthly topic, legal quizzes, information about how to use the app and posts entitled 'legal discussions', which are questions directed to the audience.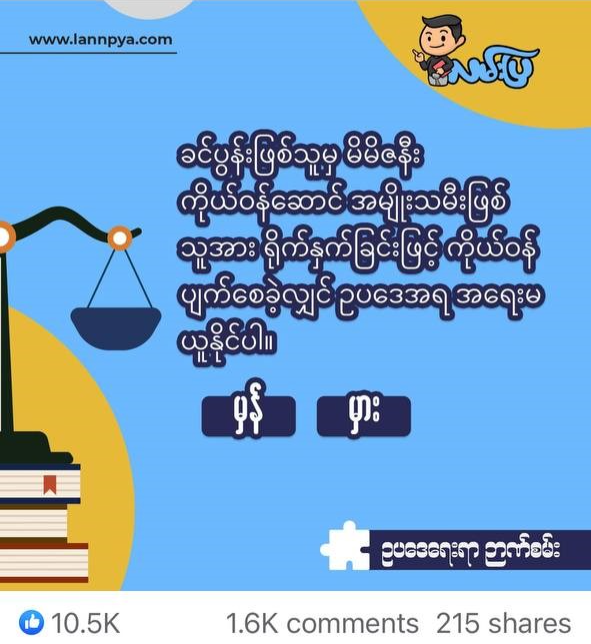 Figure 1.2: Examples of LannPya Facebook Posts over the year (2022 Update) 
Other Platforms
Legal Helpline 
Starting from 2021, the Lann Pya app was further enhanced to provide direct links to service provision. Through embedded links to the legal Helpline (via Telegram and Facebook Messenger, users can access and receive legal information and referral from a trained MyJustice lawyer. This strategy has led to an increase in demand and calls to the Helpline and has proven an effective strategy to link legal awareness to practical support. 
MyJustice carefully increased the public profile of the legal helpline by (1) reaching out to MyJustice partners and known justice sector CSOs (Civil Society Organizations), (2) activating additional online access points (such as Telegram and Signal), and (3) designing deeper integration with MyJustice Lann Pya (including the app, website, and Facebook page). In 2023, this will be augmented by the dissemination of physical pamphlets and posters through trusted partners. MyJustice continues to take referrals from trusted partners and has entered into new cooperative agreements with others such as the EU-funded International Media Support to help secure lawyers for the people who needed legal aids. In 2022, 271 calls (cases) were received.  
Figure 1.5: Top 5 posts of Lann Pya with the most received comments  
LannPya Website and Legal Resources Bank  

In 2022, LannPya Website was established in order to strengthen the reach and engagement profile of LannPya and to further support lawyers and legal professionals through a web-based platform. One of the key component of the LannPya website is the Legal Resources Bank. The Legal Resource Bank is a growing platform as MyJustice partners and non-partner organisations are constantly contributing to it, following MyJustice's request for contributions. Resources covers criminal defense, legal awareness, land, women and gender, civil documentation, civic and human rights, community justice, and peace and federalism. Through this platform, lawyers can get access to model legal motions which can be used in their day-to-day court room practices. To increase the use of resource bank, it was officially launched in December on Lann Pya Facebook page. With the introduction of each resource on Lann Pya Facebook page together with the increasing resources, resource bank will be a reliable and useful online archive for those working on access to justice in Myanmar.