Pyaw Kya Mal (Lets' Talk) is a public conversation on justice initiated by MyJustice in Myanmar. The conversation, issued in the public interest, underscores that justice matters to everyone: rich or poor, commoner or powerful, able or disabled, people from different ethnicities or religions. It emphasises the need to talk, listen and support each other in the quest for justice. 
MyJustice is proud to announce that Zenn Kyi, the famous Myanmar movie star, associated with a new wave in Myanmar cinema, is the Ambassador for this important cause. He features in a public service advertisement (to be released soon) as well as several community level events where he will interact with the general public.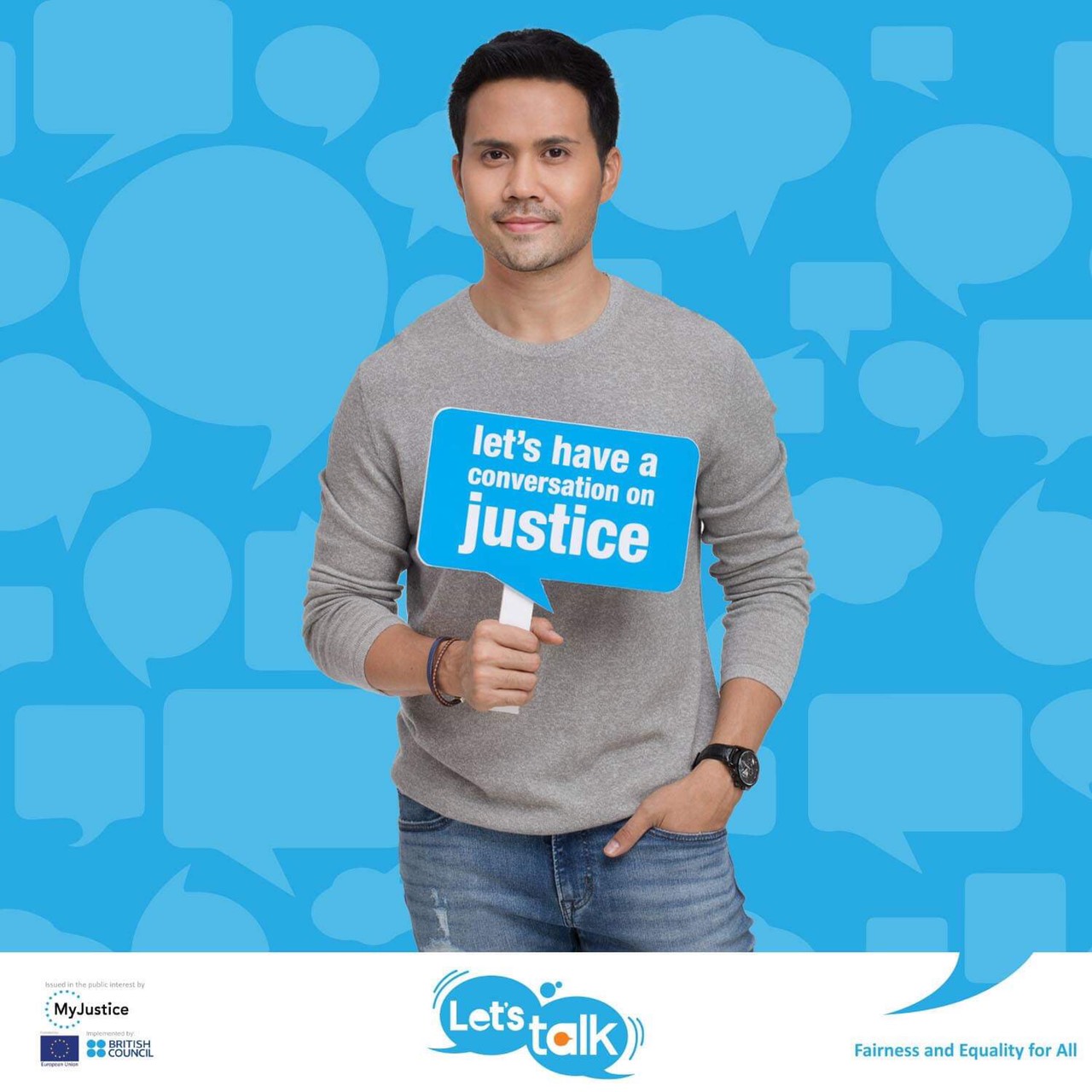 Zenn Kyi, leading Myanmar movie star, is the Ambassador for Pyaw Kya Mal (Let's Talk)
 The campaign will leverage both mass media as well as community media platforms: mass media outputs include public service advertisements that will run on several television channels, billboards across the country, print advertisements, a dedicated campaign Facebook page, specialised chat shows with experts on rights and justice issues such as land disputes, gender-based violence, drugs, child rights and others featured on several mainstream television and radio channels (including MRTV -4, Channel 7, 5 Plus, Mahar, Shwe FM and Thazin FM). Click below to see the first public service advertisement from this conversation currently playing on several Myanmar television channels as well as many social media outlets. 
Pyaw Kya Mal Programme Public Service Announcement
Community media efforts include community theatre events in MyJustice programme states and regions. These events are a space for smaller audiences to engage on everyday issues of justice they face and explore how they can approach systems for a response. A graphic novella on justice 'What is the way to justice?' is being distributed at these events. The theatre events are being livestreamed on several channels, including the Democratic Voice of Burma TV channel, to reach a broader audience. A large public music event and justice fair is planned for January 2019.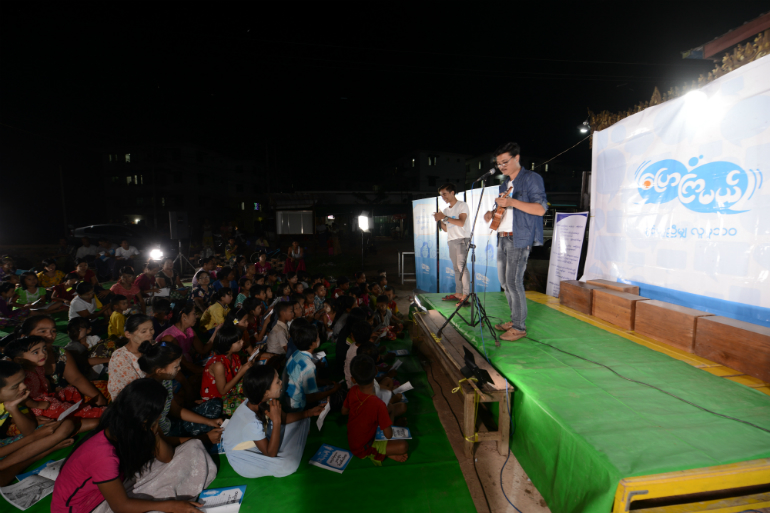 Large audiences at Pyaw Kya Mal (Let's Talk) community theatre event.
What is the way to justice?